To me, getting stuff done is important. Moving things forward. Making a difference for somebody. It matters. I can some times get in the zone. I have some ideas on how I get there. I get stuff done. But there is definitely still room for improvement.
The bright-eyed people: What are their secrets? How do they do it?
You know them. I know them. We all know them. These bright-eyed people. They always know where they are going. What to do. Never seem to lose faith. Are passionate. Strong. Full of energy. Inspires others.
This year, as a hit-the-New-year-running gift to myself and you, I have decide to explore this further.
My personal dream team
To do this, I have selected my personal dream team of people I know. 12 highly motivated individuals who get exceptional stuff done.
I asked them: How do you envision, define and work with goals? What motivates you? And what gives meaning to your work?
I am so happy that these special people have decided to contribute to this piece. I sincerely hope that this post and the advises in it, will give you a great start to 2014.
Tobias Schelle, Founder of 24slides.com
How do you work with goals and how does it help your motivation?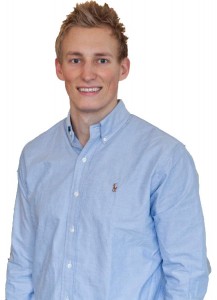 Goals can be dangerous and brilliant. They are dangereous if you have the expectation that your life will become better when you get there. It won't. They are a brilliant tool to accomplish great things in life. They force you to think about the bigger picture and they can help you become your best self.
Goals work well for me because one of my core values are development. I'm motivated by progress. For the same reason, goals work really well for me because goals are all about progress
One of the ways that I take advantage of goals is through setting the bar really high. An example: I want to grow my company. As long as I see progress I'm pretty happy. But how would it change my thinking if I could double the revenue in 1 year? That gets me excited! So I might set a goal to double the revenue in 6 months. That completely changes my thinking into what I need to do NOW to make that happen. Even if I only grow 50%, it's a much better result than what would have happened if the goal was just to 'grow'. The point is that thoughts and actions are highly dependent on goals and dreams.
Goals, if used correctly, can help your motivation, self-improvement, and overrall happiness, in my opinion.
But it is though really important to accept that things and priorities will change. Be ready to make changes to your goals. And accept that 70% is as good as 100%. It's about progress.